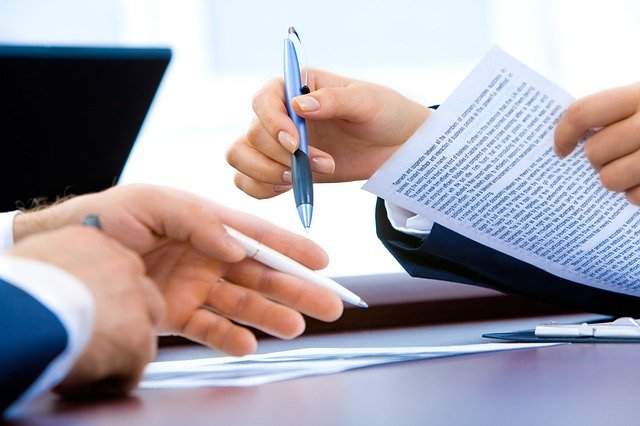 With our listing on Meadowood going live last week and the overwhelming amount of activity, showings, and more offers than we were expecting on the property, one specific topic kept popping up that has raised some questions. It seems almost every offer we received had an escalation clause attached to it. Naturally, this had my sellers asking, "what is an escalation clause?"
If you haven't bought or sold residential property in a while this may be a term you've never heard. Actually, if you have bought or sold real estate recently, this still may be a term you've never heard. If you're in the market currently, either buying or selling, it is sure to come up. So, what is it? Let's go over escalation clauses, what they are, so you are somewhat familiar with them when purchasing or selling a home.

An escalation clause is verbiage in a purchase agreement that escalates, or raises, the buyers offer price automatically if a higher competing offer is presented.

The clause will include an initial offer price, an incremental amount in which to escalate, and a cap (maximum offer price which cannot be exceeded). This can sound complicated but let's take a look at an example to help simplify it:

As an example, let's say the purchaser finds a property she likes and makes an initial offer of $300,000 with an escalation clause stating: if someone offers a higher price, I will raise my price $2,000 over the higher offer, up to a maximum of $320,000.

If a competing offer comes in at a purchase price of $305,000, the first buyer's escalation clause is activated, and her new offer is now $307,000.

These clauses are typically used when a buyer is certain there will be multiple offers on a property. We are seeing them more now because of the current state of the market. The incredibly low number of homes available for sale almost always results in multiple offers on a single property, thus the reason escalation clauses and appraisal guarantees, have seemed to gain popularity. It's one way for Realtors to help their buyers remain competitive in an extremely tight market.

This was a very brief explanation of what escalation clauses are; and there can certainly be more details involved. If you would like to discuss further or have more specific questions, you can always contact me to discuss.
ABOUT: Albert Mansour is a REALTOR in Metro Detroit. Specializing in buying and selling homes and commercial property. Albert Mansour has been a Real Estate Agent in Metro Detroit for just under a decade. He can be reached at albert@mansourhomes.com or (248) 444-5700.
Our focus on relationships over transactions, commitment to excellent client services, and attention to detail sets us apart from the competition. We take great pride in the level of service we provide to each and every one of our clients. Excellent client services, along with our local real estate expertise, and marketing experience create a winning combination for all of our clients."